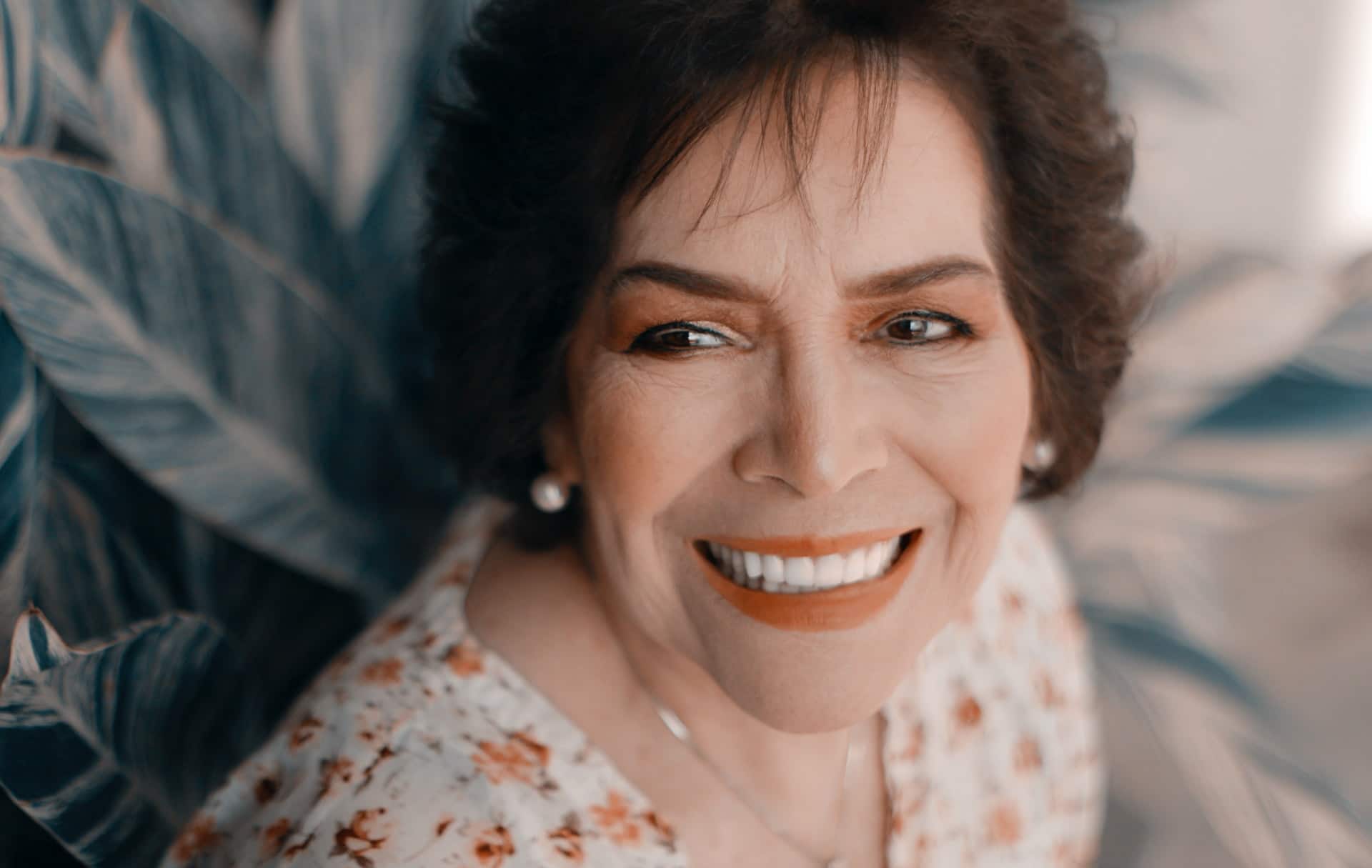 15 Dec

Dentures vs. Implants: Which Is Better?

If you're missing teeth, you know that it can affect your overall health, not to mention your self-esteem. Tooth loss is fairly common in adults of all ages, and it's nothing to be ashamed of. Today's modern dental technology offers many options for tooth restoration and replacement. The only hard part is deciding which option will work best for you! Read on to learn more about the difference between dentures and dental implants, and then let us know if you have any questions. 
Dentures vs. Dental Implants
Are Dentures Right for You?
Dentures are typically best for individuals who are missing sets of teeth, instead of just one or two teeth. Dentures are natural-looking, removable tooth replacements, and are far less expensive than dental implants. If you have a weak or unhealthy jaw, dentures might be a good choice for you.
Dentures must be secured with denture adhesive to keep them from slipping out of place while you are eating or speaking. If you don't get your dentures properly fitted to your mouth, they can also lead to infection or tooth decay. Dentures also require extensive daily cleaning to make sure that they don't grow any bacteria on them.
Are Dental Implants Right for You?
Dental implants are a permanent type of tooth replacement that has gained huge popularity over the last few years. Dental implants are anchored permanently into your jaw bone, and do not have to be removed for eating or cleaning. You can care for dental implants by brushing and flossing as you normally would. 
Dental implants are a good choice for individuals who only need one or two missing teeth replaced, but they can replace a full set of teeth as well. While dental implants are more expensive than dentures, they last longer and are easier to maintain over time. Dental implants also have a more natural look and feel while you are eating and speaking. 
Cosmetic Differences between Dentures and Implants
Dentures can result in the deterioration of oral and facial muscles, as the jaw bones in the mouth are no longer stimulated or used to support anything. This can make your face look older, or maybe even saggier. Because they are screwed into the jaw bone, dental implants do stimulate the bones and muscles in the jaw, and keep your face looking younger than dentures. 
Dental Implants and Dentures at Prescott Dentistry 
It's always best to consult your dentist with any questions about dentures and dental implants. The knowledgeable staff at Prescott Dentistry can help you weigh the options and decide which one will work best for you. Give us a call at 928-445-1660 to schedule a consultation today. 
Images used under creative commons license – commercial use (12/18/2021). Photo by Luis Machado on Unsplash